Shopping Cart
Your Cart is Empty
Thank you for your business!
You should be receiving an order confirmation from Paypal shortly.
Exit Shopping Cart
TAHLIA.
She is Max and Emi's half sister. Feral kitty which lives in my home. She is sweet as long as I don't try to touch her. If I do she just pretends she is invisible.
Her father was a big , BIG black feral and her mom was a small , really small Tortie. I had her from 4 months old and it was to late to calm her . She refuses to be tame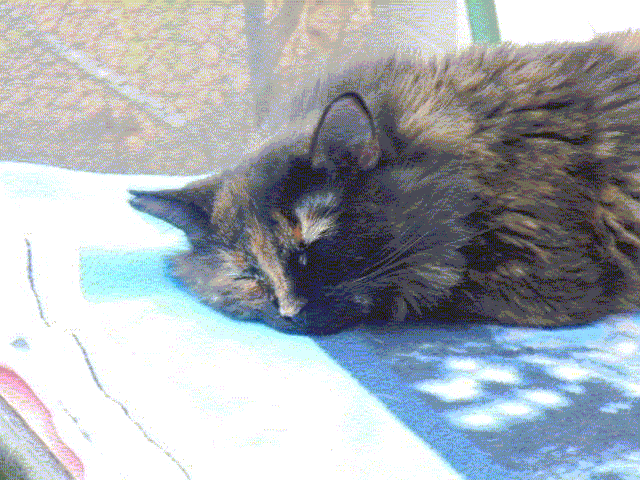 talia after relax dec14 gif.png
Talia my house feral girl. Looking very pretty tonight.Her health is back now. Dec14
Tahlia ... up close and personal. Jan15
Talia trying to hide in her bed. But I see you !!!! Jan15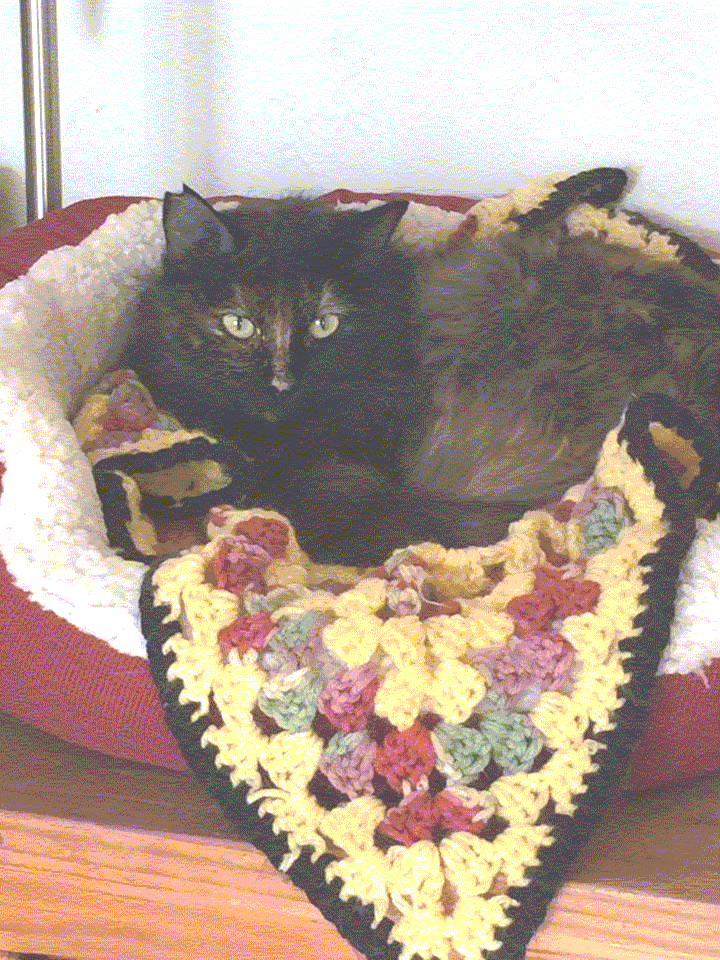 Talia, doing great. The little feral girl. She had her teeth removed a few months ago in 2 surgeries and is doing good. Of course I get the look. Jan15
Mysterious Talia. Doing very well since her surgery for stomattis. She is a lot less aggressive to the other cats. Much more calm and pain free. She is Max and Emi's half sister. Jan15
Tahlia, (on top with Molly below). Tahlia with her new Lion Cut, by the groomer. She was so much more happy to get rid of that thick matted fur. She was seen running around and showing off. May15
/